About Arride
Arride helps Education Providers, Faculties and Institutes, Create and Distribute eLearning to Students.

Arride is constantly researching the toughest challenges in content creation, distribution and computer science to help faculties deliver an enriching eLearning experience to students.
If you are an education provider, we can help you:
We can help you evaluate the potential of the Indian eLearning market for your subjects/streams.
Then if you would like to proceed with tapping that potential, we can hand hold you into creating best in class eLearning content, using low cost equipment and mostly Free Software.
Once you have created your eLearning content, we can offer you our industry leading technology to distribute the content.
If you are student, sadly we have no direct offerings for you, although you are the end user of all our offerings. As a student if you have consumed any eLearning, chances are high that it was created and distributed using Arride's know how.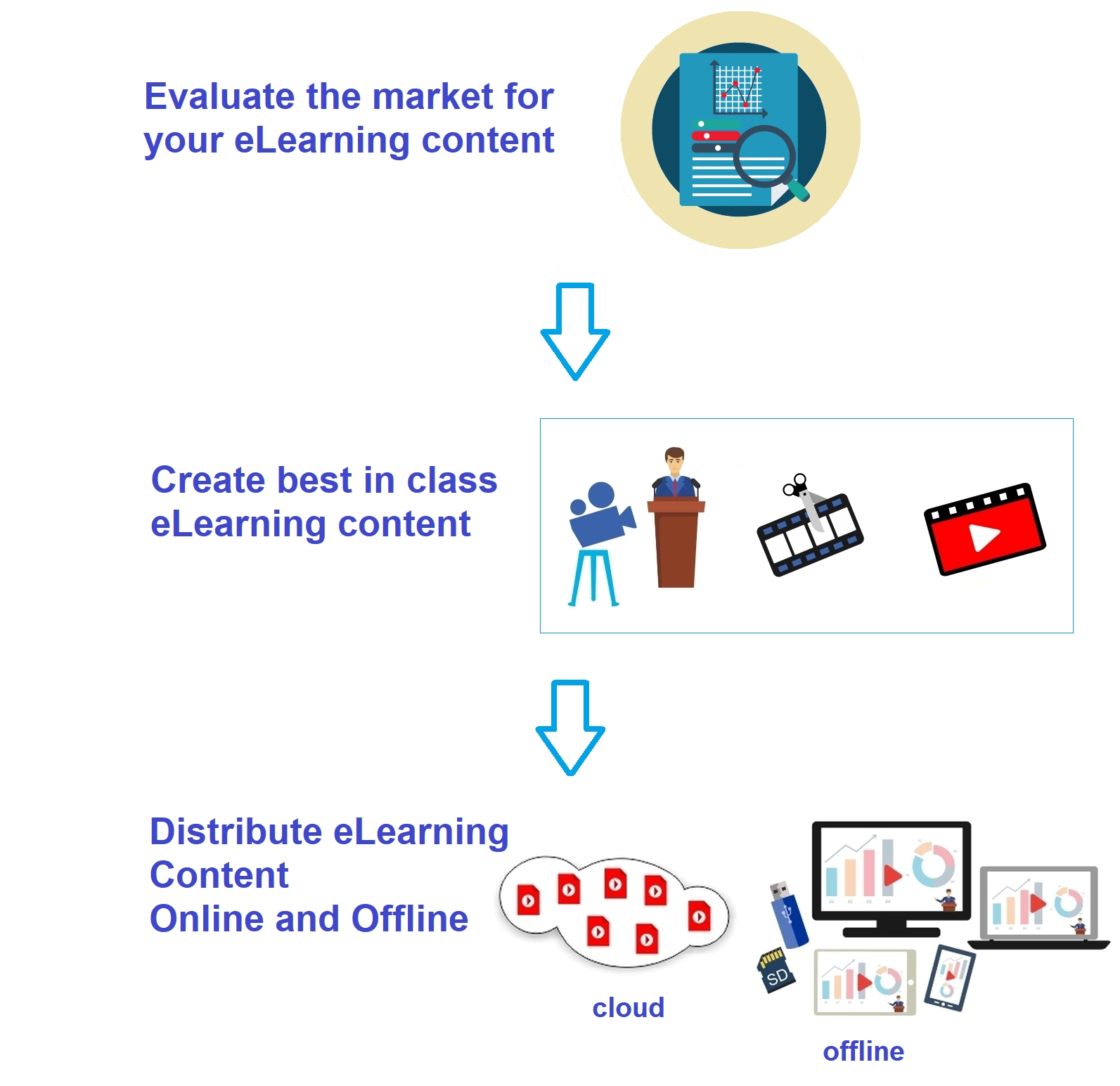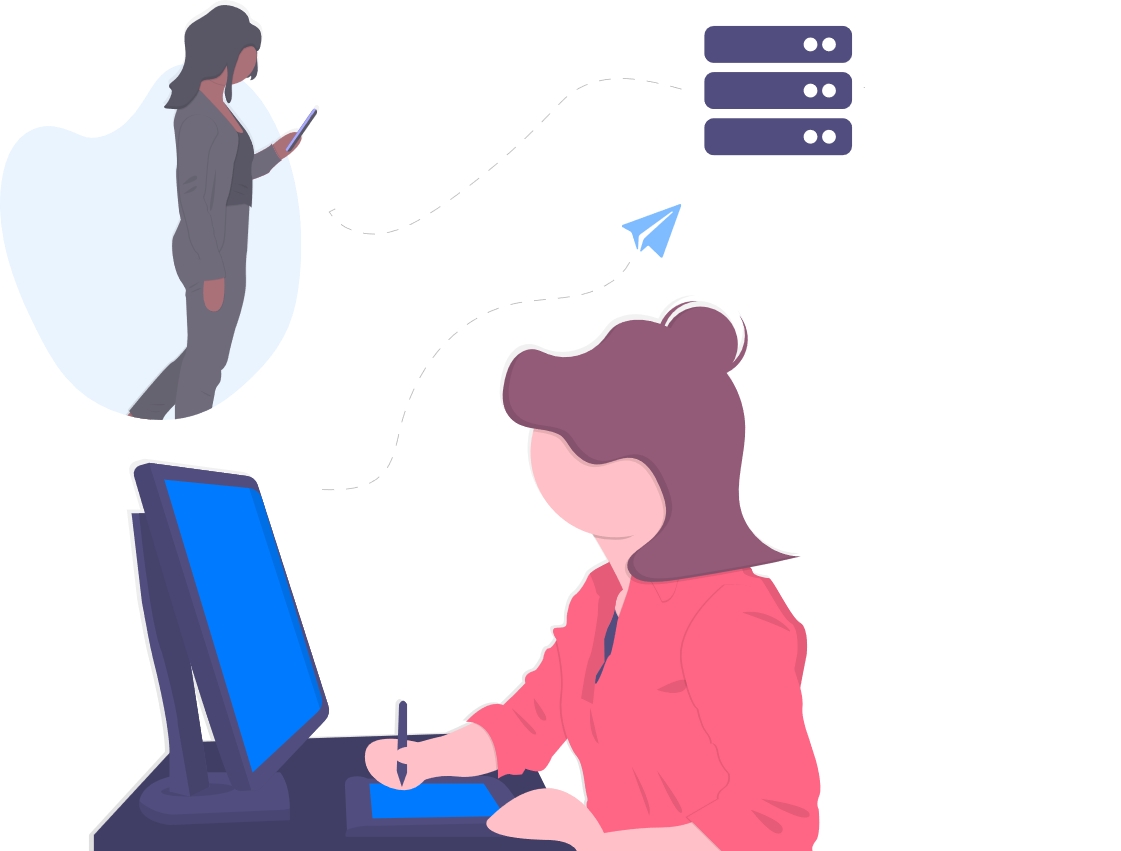 Myths and
Facts

about eLearning
Myth: eLearning content creation setup is very costly.


Fact: Arride's recommended basic eLearning content creation setup starts from Rs 75,000/-



Myth: Video Lecture recording software is very costly and very difficult to learn and operate.


Fact: The most popular video lectures creation software is Officially FREE and easy to learn and operate.



Myth: eLearning equipment requires highly skilled manpower to handle the recording & editing setup.


Fact: All the Arride Trained faculties single handedly operate their eLearning setup with ease.



Myth: You need a large content creation team which incurs monthly salary cost.


Fact: Arride's content creation training empowers the faculty to single handedly record their video lectures.
Offerings
As the leader in the eLearning industry, Arride offerings span the whole gamut of services that a new entrant to the eLearning Industry needs.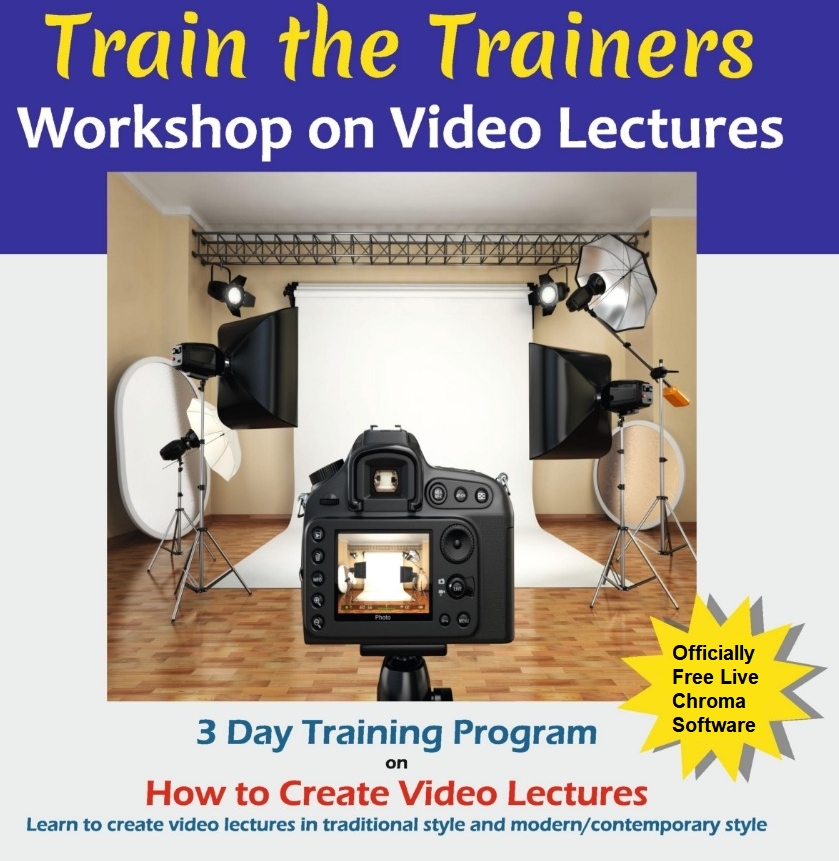 Create best in class Video Lectures
Attend Arride's 'Train the Trainers' Video Lectures Creation Workshop.
Arride's 'Train the Trainers' program is the outcome of extensive and ongoing research at Arride to help faculties and institutes create best in class video lectures at the least possible equipment cost and mostly using Free Software.
Arride's training is imparted in a manner such that a teacher with normal user level computer skills can learn and replicate the same at his own studio or classroom.
Arride's 'Train the Trainers' workshop is offered at Arride's Nagpur office. Nagpur happens to be the geographical centre of India which is easily accessible from any city in India.
Note that Arride does not sell any equipment or software, Arride only provides training. Thus Arride has no vested interest in selling unnecessary and expensive equipment and software at exorbitant prices. Equipment recommended by Arride is generally low cost equipment and software recommended by Arride is generally freeware.
Create Best in Class eLearning Content
Arride is constantly researching new trends and techniques in cost effective video lectures creation, to help faculties keep pace with the latest in the e-learning sector. Arride's pragmatic and thought provoking e-learning content development training promises a whole new learning experience for the faculties. Our content development training is based on fundamental learning principles, combined with technology enablement and exclusive Arride expertise, for better and effective video lectures creation.

Arride's training focuses on creating video lectures in Real Time with little to No Post-Production being required. This reduces the video lectures creation time to 1/3rd the time required to create similar video lectures using post-production methods. This greatly improves the productivity of the faculty/institue with three times higher video lectures output. Staff requirements are minimized, with most Arride's clients recording video lectures solo without the need for any studio staff at all.

All the videos below were recorded in Real Time with NO Post-Production.
Equipment cost:
For Glass Board Videos: Rs 2.00 lakhs including recording software which is officially free, glass, camera, capture cards, computer system, lights, backdrops.
For Other Videos: Rs 1.5 lakhs including recording software which is officially free, writing tablet, camera, capture cards, computer system,.

Arride Belief
The cookie cutter education of today has failed to deliver results. Why is it that currently only 5% of the students excel. Are the rest dumb?

The answer is a big NO. The 5% who excel happen to naturally match the cookie cutter teaching method with rote learning exams perfectly. While the majority 95% learn differently and need to be tested differently. Even most of the 5% who excel are unable to apply their learning to find solutions to real world problems.

Imagine what would happen if we had only one size/type of clothes for each age group? 95% of people in each age group would not fit properly in them, only the 5% who are built like fashion models would fit properly. If our bodies are built differently by nature and we make different clothes for every body type, then why do we assume that our brains and hence our learning styles should be exactly the same?

Arride believes that this needs to change. To that end Arride is continually trying to bring a broader choice of teachers and cutting edge technology to deliver education to every student not as per a set teaching style, but as per the style that each and every student individually understands.
Arride Consulting and Incubation
Considering entering the eLearning market? Take advantage of Arride's domain knowledge of the eLearning market, eLearning content creation/studio setup and eLearning technologies.

Considering embarking on an eLearning project? Arride's consultancy can help you avoid costly mistakes in content type selection, equipment selection, technology selection and other areas.

Got an idea for an innovative eLearning product or service? Arride's domain expertise, technology knowledge and possibly investment can help you develop your idea.
* Note Arride does not sign NDA's.


Team
Arride is a bunch of energetic people with a dream of transforming education in India.

If you are an education provider we can help you evaluate the eLearning market, then create and distribute eLearning content.

If you want to get to know our offerings better, please send us a message using the contact us section below. We promise a friendly experience!
Our Clients
Arride helps the who-is-who of the education industry create and distribute eLearning content.

If you are a student and have consumed any eLearning content, you most probably already consumed content from one of Arride's clients and already used Arride's Technologies !